NEWS
Welcome to our news page! Here you will find interesting stories about our team and projects with our customers and partners that transform the media industry to become data-driven.
You can also follow our everyday business on LinkedIn.
Follow us!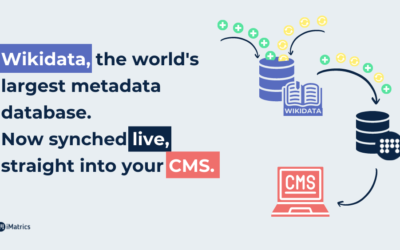 Wikidata is essential to the media industry For a long time, Wikidata has been a crucial source in our entity database and is constantly becoming an even more important key component in a data-driven media industry. It is recognized as a potential standard metadata database for the news industry, and several well-known publishers and broadcasters are already using it. Just like the nature of news content, Wikidata is full of new and trending events and entities. That makes it the perfect...
read more
Address
LINK Business Center
Gamla Tanneforsvägen 92
582 54 Linköping
Sweden