NEWS
Welcome to our news page! Here you will find interesting stories about our team and projects with our customers and partners that transform the media industry to become data-driven.
You can also follow our everyday business on LinkedIn.
Follow us!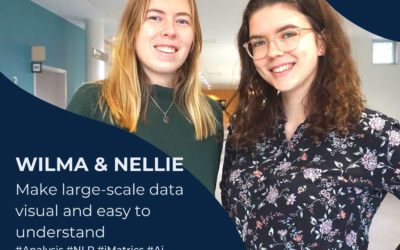 Wilma and Nellie are both studying the fifth and last year of Master of Science in Media Technology and Engineering at Linköpings University. This spring, they will do their Master Thesis at iMatrics where they will combine the areas of natural language processing and visualisation by developing a tool to visualise interesting aspects from news articles over time. Today, there is a lot of information available online that is not fully utilized, and it is difficult to get an overview and grasp...
read more
Address
LINK Business Center
Gamla Tanneforsvägen 92
582 54 Linköping
Sweden